Essential Points to be known before applying for Australia PR visa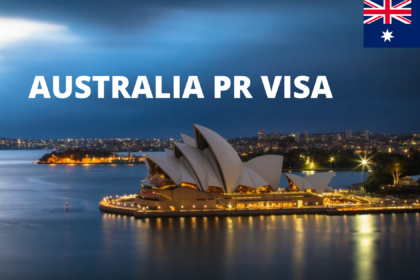 Are you planning to settle in Australia through Australia PR Visa? Yearly, the country receives more than thousands of skilled professionals as their permanent residents across the globe. Australia's permanent residency is one of the best statuses for a non-citizen. The status helps them to experience similar benefits as their citizens and helps in establishing a good career.
Let us now discuss how to apply for Australia PR in 2020. Tips from Australia Provincial Visa Consultants In Hyderabad
What is Australia PR visa?
Australia Permanent Resident visa is a permit issued for non-citizens of the country to live and settle in Australia. In order to qualify for Australia permanent residency, candidates need to score a minimum of 65 points under the Australia PR point's grid.
What are the visa types to apply for Australia PR visa?
There are different PR visa types for Australia. You need to choose the visa type based on your eligibility and requirements to live in the country. Here, are the top visa types that help you to settle in the country.
Subclass 190 – It is state nominated PR visa.
Subclass 189 – It is a non-sponsored PR visa.
Subclass 186 – It is an employer nominated PR visa.
What are the requirements for the Australia PR visa?
There is a mandatory need for every visa type to meet the requirements. Similarly, Australia PR visa also has many requirements, which an interested candidate needs to possess for eligibility.
Be prepared with the required documents.
Choose an appropriate visa type based on your eligibility.
Get your eligibility check under the Australia PR point's calculator. You are required to score a minimum of 65 points for eligibility.
You should have your occupation listed under the Skilled Occupation List (SOL). It is a mandated requirement to eligible for Australia PR.
Need to provide character and health certificates.
What are the benefits of Australia PR Visa?
 The benefits which can be achieved with Australia's permanent residency status are:
You are eligible to study any course in your preferred institution.
You can live, work and study in Australia for an indefinite period of time.
The PR status provides the privilege of obtaining the Australian Government's health insurance.
After meeting the required eligibility criteria, a permanent resident is eligible to apply for Australian citizenship.
You are eligible to sponsor your family members for permanent or temporary residence.
You are entitled to several social security benefits.
You have the freedom to travel to New Zealand, and many more.
Do I qualify for an Australia PR visa?
To qualify for Australia PR, it is essential that a candidate is aware of the needful requirements, eligibility criteria, PR visa types, process to apply, and more. A hassle-free visa process can be experienced only when it is processed under the guidance of experts. Hence, it is advised to choose a top immigration consultancy to process your Australian PR process.
CanAuz Overseas Careers is one of the leading immigration consultancies for Australia PR visa process. Speak to the experts for any queries related to Australia immigration. Call @ 8688316151 or drop your query at [email protected].