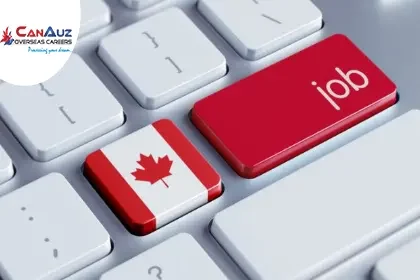 Indians who are planning to work in Canada then this is a big news for every Indian aspiring to move in Canada. Canada is setting new records by adding higher jobs every month. Recently according to the data released by Canada, Canada added 150,0000 Jobs in January 2023 alone and this number is higher than the estimated number and this is the result of record low unemployment rate of 5%.
The report released from Canada shows that the increasing trend in jobs since September 2022, and a total number of jobs provided since last 5 months has crossed 326,000. And the rate of growth per month in increasing as December recorded 70,000 jobs while January recorded more than double jobs.
Data of industries adding more jobs in 2023:
Hospitals: 651,335
Full-service restaurants: 531,399
Supermarkets & grocery stores: 431,287
Fast food restaurants: 402,477
Colleges & Universities: 321,838
IT Consulting: 320,499
Commercial banking: 278,186
Engineering services: 195,828
Janitorial Services: 191,252
Pharmacies & drug stores: 187,025
Canada's population is increasing rapidly because of its open immigration policy, and data from reports shows that non-permanent residents, students and temporary as top gainers of jobs.
– Non-permanent residents alone filled over 79,000 jobs vacancies in January.
– Professional, scientific, and Technical Services, retail trade, hospitality industry, healthcare sector was the top employer's.
– Ontario, Quebec, Alberta, Nova Scotia and Saskatchewan were among the top hiring provinces in Canada.
Canada is planning to keep the trend of increasing the jobs in coming months. According to the reports Canada is likely to welcome around 190,000 immigrants via Express Entry and PNP this year. This number will rise to over 230,000 immigrants in 2025. Recent data from IRC. shows 47,868 applicants for Express Entry and 66,214 for PNPs in queue as of January 31.
Contact us to get free consultation for visa and immigration in Hyderabad : +918688316151
Contact us to get free consultation for visa and immigration in Vishakhapatnam | Vizag : +91 86883 16154
Reference : cicnews.com
Reference : livemint.com