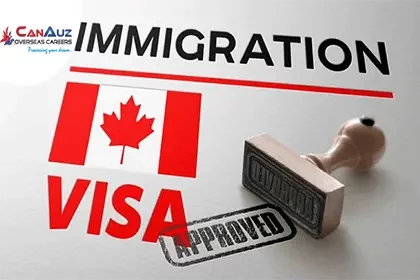 Canada grants record permanent residency permits in 2022, and set a new immigration record last year and granted more than 437,000 permanent residency. Canadian government is fighting labour shortage and as result immigration number touches a record high. During the census of 2021 Canadian authorities reported that 1 out of every 4 citizens of Canada were immigrants and that is the highest among G7 countries.
Immigration accounts for almost 100% of Canadian labour force growth and around 75% of Canada's population growth, mostly in economic category. By currents trends immigrants will account for 30% of Canadian population in comparison to 20.7% in 2011.
Canadian Minister of Immigration, Refugees and Citizenship: Sean Fraser, announced Canada has reached the target, surpassing previous record from 2021. This is the largest number of people ever welcomed in a year in Canadian history.
Canada set a new record for admissions in 2021, and the last time Canada welcomed such a large number of immigrants was in 1913. In 2022 IRCC processed approximately 52 lakh applications for permanent residence, temporary residence and citizenship. And this number is twice of applications processed in 2021.
"Today marks an important milestone for Canada, setting a new record for newcomers welcomed in a single year. It is a testament to the strength and resilience of our country and its people. Newcomers play an essential role in filling labour shortages, bringing new perspectives and talents to our communities, and enriching our society as a whole. I am excited to see what the future holds and look forward to another historic year in 2023 as we continue to welcome newcomers," Sean Fraser said.
Prime Minister Justin Trudeau's government has relied on immigration to boost the Canadian economy and support an aging population since coming to power in 2015.
Canada has a shortage of skilled workers in industries like healthcare, and recent data shows Canada had 871,300 job vacancies in October 2022.
Ottawa is planning targeted draws for skilled workers for first time in 2023, which will help immigrants with most in-demand skills to get immigration for Canada.
Contact us to get free consultation for visa and immigration in Hyderabad : +918688316151
Contact us to get free consultation for visa and immigration in Vishakhapatnam | Vizag : +91 86883 16154