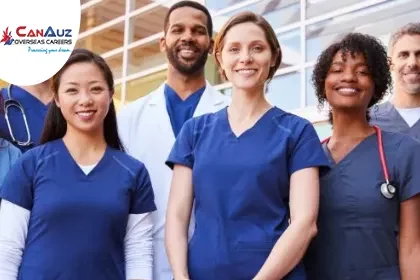 On May 31, Minister of Immigration Sean Fraser announced which categories will be targeted in the category-based Express Entry draws that are expected to start this summer.
The category-based draws will happen along with the general draws and the program-specific draws. In general draws, Immigration, Refugees and Citizenship Canada (IRCC) invites the highest-ranking candidates to apply for permanent residence. In program-specific draws, invitations are limited to the highest-ranking candidates by program.
In the new category-based draws, IRCC will invite the highest-ranking candidates who have a high proficiency in French, or who have work experience in any of the following areas:
Healthcare
Science, technology, engineering, and mathematics (STEM) professions
Trades, such as carpenters, plumbers and contractors
Transport
Agriculture and agri-food
How were these categories chosen?
If you are eligible for selection under one of these categories, it would be useful to know what the job market of your category looks like and where jobs are the most available. This article will summarize Statistics Canada data about job vacancies (2022 Q4) in Canada and further break the data down by province and territory.
The new categories were chosen to fill vacant positions throughout Canada, as immigration is seen as an integral way to reduce the labour shortage in Canada. These categories were chosen after legislative requirements made sure the Minister participated in consultations with provinces and territories, members of injury, unions, employers, workers, worker advocacy groups, settlement provider organizations and immigration researchers and practitioners.
Healthcare
Since the COVID-19 pandemic, Canada has experienced extremely high job vacancies in the Healthcare and Social Assistance category.
Canada relies heavily on immigration to fill the vacancies in the healthcare system. A quarter of registered nurses and 36% of physicians in Canada were born outside of Canada. Because of this, IRCC is taking measures to make it easier for foreign-trained healthcare workers to immigrate, such a removing some of the barriers for physicians who are already in Canada on a temporary residency visa.
In the fourth quarter (Q4) of 2022, there were 143,695 job vacancies in the Healthcare and Social Assistance category, making the job vacancy rate 6%. The job vacancies per province were:
Ontario: 55,250
Quebec: 40, 105
British Columbia: 17,705
Alberta: 9,770
Saskatchewan: 2,955
Manitoba: 6,790
Newfoundland: 2,250
Nova Scotia: 4,780
New Brunswick: 2,630
PEI: 685
Northwest Territories: 565
STEM professions
Occupations within Science, Technology, Engineering and Mathematics (STEM) tend to fall within the Professional, Scientific, and technical services category. This sector had 56,915 job vacancies, or 4.6% in Q4 2022. The job vacancies per province were:
Ontario: 24,525
Quebec: 14,725
British Columbia: 8,115
Alberta: 5,515
Saskatchewan: 895
Manitoba: 630
Newfoundland: 405
New Brunswick: 595
Nova Scotia: 1,110
PEI: 200
The job vacancies for the territories are either unavailable or there are no job vacancies.
STEM occupations are growing in demand in Canada. A report released by Statistics Canada in November of 2022 stated that the high rate of retirement coupled with the evolving technology and automation used in business and everyday life is creating a gap in skills needed in Canada's labour force.
Many of the STEM professions offer a competitive pay compared to other categories. The hourly offered average wage in Q4 2022 was $35.80, compared to $16.35 in the Accommodation and Food services category, for example.
Trades
The trades category includes wholesale trades and retail trades for the purposes of the Statistics Canada data. The total wholesale trades job vacancies were 30,930, while the total retail trades job vacancies were 108,795. The job vacancies per province were:
Ontario: 55,660
Quebec: 34,495
British Columbia: 19,215
Alberta: 15,545
Saskatchewan: 4,665
Manitoba: 3,025
Newfoundland: 895
New Brunswick: 2,155
Nova Scotia: 3,065
PEI: 520 (retail trade, no wholesale trade job vacancies)
Transport
In the transportation and warehousing category, there were 43,700 job vacancies, or 5%. Since the beginning of 2021, the job vacancy rate in transport has been declining. The job vacancies per province were:
Ontario: 15,110
Quebec: 7,950
British Columbia: 9,060
Alberta: 6,445
Saskatchewan: 915
Manitoba: 1,915
Newfoundland: 210
New Brunswick: 720
Nova Scotia: 1,055
PEI: 115
Agriculture and agri-food
In Q4 2022, the Agriculture, Forestry, Fishing and Hunting category had a job vacancy rate of 10,535, or 3.9%. Since 2021, the job vacancy rate in this area has been declining, where it reached its peak at 7.2% in the second quarter of 2022.
The job vacancies per province were:
Ontario: 3,070
Quebec: 1,950
British Columbia: 2,475
Alberta: 940
Saskatchewan: 540
Manitoba: 550
New Brunswick: 720
Nova Scotia: 425
PEI: 130
Minister Fraser has said that inviting more skilled workers in these categories of professions will support Canada in admitting in-demand professionals into communities all across the country. The category-based draws are set to begin this summer but no exact date is available yet.
Contact us to get free consultation for visa and immigration in Hyderabad : +918688316151
Contact us to get free consultation for visa and immigration in Vishakhapatnam | Vizag : +91 86883 16154