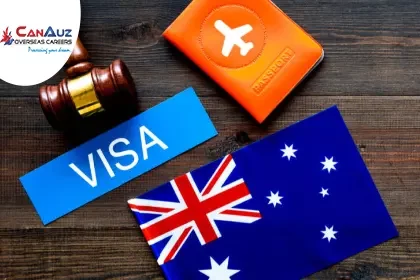 Australia Visa: The good news is that now Indian students can work in Australia without visa, 8 years relaxation, working hours limit also increased
Work in Australia without Visa:
There is good news for Indian students studying in Australia. Australia has implemented the visa rules announced in April 2023 from 1 July 2023. Indian students have been given the option to work in Australia without a visa for up to 8 years. Working hours for students have been increased to 48 hours per fortnight. Work visa has also been extended for two years.
Agreement between India and Australia
India and Australia signed an agreement last month to open up opportunities for students, academic researchers and business people. Under this agreement, under the Mobility Arrangement for Talented Early-Professionals Scheme (METS), Australia will give up to 3000 young professionals from India the option to work in Australia without a visa every year for a maximum of eight years. Apart from this, Indian students can also spend two years in Australia without a visa sponsor.
Maximum 48 working hours in 15 days
Under the new visa rules, from July 1, all student visa holders will be able to work a maximum of 48 hours in 15 days. However, no such time limit is enforced in elder care. The purpose of this rule is to make students serious about studies.
MAT you get
It is actually a temporary visa program that encourages graduates to work in Australia in fields such as engineering, mining, financial technology, artificial intelligence, information and communication technology, agricultural technology, renewable energy. Candidates must be below 31 years of age to be eligible for the MetS Visa program. They must have obtained their education from a recognized university and must be at an early stage of their career.
Reforming the immigration system
Australia said this April that it intended to reform its immigration system to accelerate the flow of high-skilled workers into the country. To attract skilled migrants, the government said that the visa process for high-skilled professionals will be made faster and easier and steps will be taken.
   Click to get free consultation   
Contact us to get free consultation for visa and immigration in Hyderabad : +918688316151
Contact us to get free consultation for visa and immigration in Vishakhapatnam | Vizag : +91 86883 16154
Reference: informalnewz.com