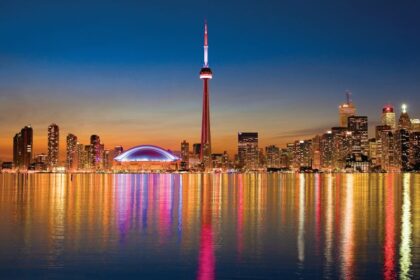 Canadian Immigration Minister, Sean Fraser, has announced the launch of category-based selection draws for Express Entry candidates.
Immigration Refugees and Citizenship Canada (IRCC) will be focusing on Express Entry candidates who have a strong French language proficiency or work experience in the following fields:
healthcare
science, technology, engineering, and mathematics (STEM) professions
trades, such as carpenters, plumbers and contractors
transport
agriculture and agri-food
Canadian minister said that allowing IRCC to invite more skilled workers in above mentioned professions will help Canada meet its demand of skilled workers in the Canadian community.
A full list of eligible occupations under the new categories is available here.
Draws are expected to start this summer under the new categories.
Why new Express Entry categories?
The new categories are meant to fill vacant job positions throughout Canada. Immigration is considered vital for reducing labour shortage as well as increasing the French speaking professionals in Canada.
"Everywhere I go, I've heard loud and clear from employers across the country who are experiencing chronic labour shortages" says Fraser. "These changes to the Express Entry system will ensure that they have the skilled workers they need to grow and succeed. We can also grow our economy and help businesses with labour shortages while also increasing the number of French-proficient candidates to help ensure the vitality of French-speaking communities. Put simply, Canada's immigration system has never been more responsive to the country's social or economic needs."
Category based draws were expected to start this year after the changes made in June 2022 to Immigration and Refugee Protection Act. The changes give the authority to the minister to select immigrants based on key attributes that helps Canada economically.
How were the categories chosen?
The categories were chosen following legislative requirements that the Minister participate in public consultation with provinces and territories, members of industry, unions, employers, workers, worker advocacy groups, settlement provider organizations, and immigration researchers and practitioners.
Each year, IRCC will report to Parliament on
the categories chosen the previous year
why and how they were chosen
the instructions to establish a category
the number of invitations issued for each category
What is Express Entry?
Express Entry was established in 2015 to respond to Canada's changing economic and labour market needs. It is an application management system that oversees three economic immigration programs, the Federal Skilled Workers Program, the Federal Skilled Trades Program and the Canadian Experience Class.
These programs use the Comprehensive Ranking System (CRS) to assign a score to candidates based on human capital factors such as work experience, language ability, occupation, education and more. The candidates with the highest overall CRS score were the most likely to receive an Invitation to Apply for permanent residence.
Contact us to get free consultation for visa and immigration in Hyderabad : +918688316151
Contact us to get free consultation for visa and immigration in Vishakhapatnam | Vizag : +91 86883 16154
Reference : cicnews.com