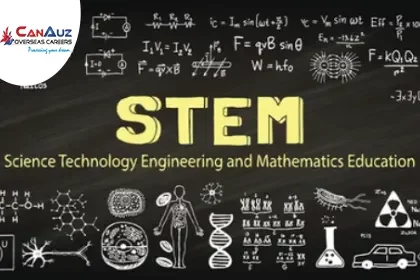 There are many options for foreign nationals in the science, technology, engineering and mathematics (STEM) sector looking to come to Canada.
Prior to recent announcements, Canada already offered many permanent residence and work permit pathways to global STEM talent. Recently, however, Canada has sought to open its doors even wider to STEM talent to support its economic growth and global competitiveness.
In light of these announcements, here is an overview of some of Canada's most prominent permanent and temporary residence pathways for STEM professionals.
Express Entry: Popular federal pathway for permanent residence
Express Entry is the main way Canada's federal government welcomes skilled immigrants.
On May 31st, Immigration Minister Sean Fraser announced the launch of category-based selection draws for Express Entry candidates. Express Entry candidates who have a strong French language proficiency or work experience in the following fields will be given priority by Immigration, Refugees and Citizenship Canada (IRCC):
Science, technology, engineering, and mathematics (STEM)
Healthcare
Trades, such as carpenters, plumbers, and contractors
Transport
Agriculture and agri-food
On July 5th, IRCC held its first-ever STEM category-based draw, inviting 500 applicants in STEM professions to apply for permanent residence.
Express Entry draws invite top ranking candidates in both targeted and general draws who can help meet Canadian labour and job market vacancies and will further economic goals.
Candidates in the Express Entry pool are ranked using a points-based system called the Comprehensive Ranking System (CRS). This system ranks candidates based on age, education, language skills, work experience and more.
To be eligible for an invitation through a category-based draw, you will meet all the requirements noted by IRCC for that draw.
Global Talent Stream Work Permits
The Global Talent Stream (GTS) is a facilitated work permit option that targets foreign nationals working in the IT sector. Among other initiatives, the GTS establishes a two-week standard for processing of work permit applications for highly skilled tech talent.
There are two categories under the GTS: Category A and Category B.
Category A is for high growth companies that can demonstrate a need to recruit unique specialized talent from abroad. Employers in this category must be referred to the GTS by a designated referral partner.
Category B is for employers looking to hire certain highly skilled workers for occupations found on the Global Talent Occupations List, which have been determined to be in demand and for which there is insufficient labour supply.
STEM workers may be eligible under Category B, as many of the occupations consist of science, technology, engineering, and mathematics occupations.
It is important to note that the GTS is also available in Quebec.
Quebec's Facilitated Processing Stream Work Permits
Under the Facilitated Processing Stream, Quebec employers can hire temporary foreign workers under certain targeted occupations and can benefit from a process that waives some of the requirements usually required under the Labour Impact Assessment Process (LMIA), such as advertising the position or other recruitment efforts.
Although the Quebec employer is not required to advertise the position for which they are hiring foreign workers, the employer is required to prove the following:
That the foreign worker meets the educational and experience requirements of the job and the requirements of the National Occupational Classification;
That the hourly wage offered to temporary foreign workers is consistent with the wage rate paid to Canadians and permanent residents, working in the same occupation and geographic area;
A transition plan is required for all high wage LMIA applications. However, under the facilitated process in Quebec, a transition plan is only required for the second or subsequent application for an LMIA in the same occupation and location.
Quebec's facilitated occupations list includes all categories of occupations eligible for the Temporary Foreign Worker Program (TFWP). Many of these occupations include professions in STEM.
New H1-B Open Work Permit Program coming on July 16
IRCC has announced the launch of the new H1-B open work permit program will be available as of July 16th, 2023. Program eligibility criteria and other details are still being finalized.
What we do know is that certain H1-B specialty occupation visa holders in the United States will be eligible for a streamlined work permit to come to Canada. If eligible for the program, approved applicants will receive an open work permit for up to three years, meaning they will be able to work for almost any employer across Canada.
IRCC believes this measure will expand available opportunities for skilled workers to continue to pursue careers in the high-tech sector while contributing to economic growth in North America.
The spouses and dependents of applicants will also be eligible to apply for a temporary resident visa, with a work or study permit, as needed.
This measure will remain in effect for one year or until IRCC receives 10,000 applications. Only principal applicants, not their accompanying family members, will count toward the application cap.
Contact us to get free consultation for visa and immigration in Hyderabad : +918688316151
Contact us to get free consultation for visa and immigration in Vishakhapatnam | Vizag : +91 86883 16154
Reference: Cicnews