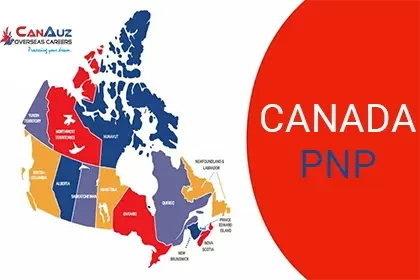 Recently Canadian government has announced new Immigration Levels Plan on 1st November and said that the number of permanent residents arriving in the country will rise to 500,000 per year by 2025. And many new invites of it will be sent through Provincial Nominee Program (PNP). So the PNP to further increase immigrant invites by 2025.
In 2022, a total of 83,500 new permanent residents were invited to the country through PNP and an additional 20,000 new permanents residents will be invited to the country through PNP. And 20% of overall invites will be sent through PNP.
What is Provincial Nominee Program (PNP)?
In Canada, responsibility for immigration is shared by the federal government (as in centre government in India) and provincial governments (as in State government in India) under the IRPA (Immigration and Refugees Protection Act).
Under the PNP, the provincial governments nominate the candidates based upon the skills required and economic condition of the province and the nominated candidates then can accept the invitation to live and work in the province and then can apply for the permanent residency through IRCC.
Out of 1200 points, candidates can get 600 points juts by the province nomination.
How PNP invites permanent residents?
Provinces select the candidates according to its needs, but IRCC still has the final call to decide whether to approve the candidate for permanent residency or not.
According to the new plan, Express Entry program will be invited 82,880 new permanent residents in 2023, 109,020 in 2024 and 114,000 in 2025.
In 2022, IRCC allocated 6,500 provincial nomination certificates to Alberta and 9,700 to Ontario. And the allocation for each province will be made public soon.
Currently Canada has over 1 million job vacancies and an employment rate of 5.2%. And Canada doesn't have people to fill the vacant jobs and the most jobs are in health and tech industry where the specific skills are required.
Contact us to get free consultation for visa and immigration in Hyderabad : +918688316151
Contact us to get free consultation for visa and immigration in Vishakhapatnam | Vizag : +91 86883 16154
Reference : cicnews.com
Reference : livemint.com