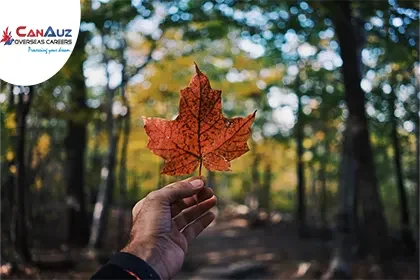 In this article we will explain about how to improve your Express entry CRS score for Canada PR. As many applicants are don't have full knowledge about the CRS system.
Canada has a very advanced immigration systems in the world in Express Entry. This system is designed by Canadian authorities to invite immigrants according to the needs of Canada and was launched in January 2015.
In Express Entry, candidates are placed in a pool and all applications are ranked according to the CRS (Comprehensive Ranking System). Then Government issues ITA (Invitations to Apply) for permanent residence to all high-ranking candidates.
Key feature of the new system is that applicants can improve their score while in Express Entry pool, without having to submit a new application. The score are provided by the information provided by the applicant in the applications. Applicants are given points based on the following factors:
Skills and work experience.
Education.
Language ability in English and/or French.
Language ability and education of the applicant's spouse or common-law partner.
Possession of a job offer supported by a positive Labour Market Impact Assessment.
Possession of a provincial government nomination for permanent residence.
Certain combinations of language skills, education and work experience that result in a higher chance of the applicant becoming employed.
CRS Points distribution is as follows:
Total Points: 1200
Provincial nomination: 600
Senior management job offer backed by LMIA (National Occupational Code 00): 200
Other listed job offer backed by LMIA (NOC O, A, B): 50
Three years' Canadian post-secondary education OR master's OR professional degree OR doctorate: 30
One or two years of Canadian post-secondary education: 15
Other skills, work experience, education: 500
Transferable skills and combinations: 100
Sibling in Canada: 15
How Can a Candidate Increase Their Express Entry CRS Score?
Generally, applicants who are already working in Canada or those with very high qualification have received invitations.
Any Candidate who is currently not in Canada and doesn't have a strong profile can submit the application and start working to improve the score. All profiles are valid for 12 months of time period.
Before you know what to do to boost your score, check your score first for free:
Ways to boost the score while candidate is in Express Entry pool:
Apply Early:
Candidates between 20-29 are preferred and given the highest score which is 110 CRS points, and the system decreases your points once your age reaches 30 and you will get zero points if you age is 45 or more, so better to apply as early as possible.
Language score:
Language also among important deciding factors. Candidates are evaluated based upon four abilities: reading, speaking, listening and writing. And each ability is judged and given a separate Canadian Language Benchmark (CLB). From CLB 4 candidate will start gaining points between CLB 6 and CLB 9. Candidates in the FSWP must have a minimum of CLB 7 in reading, speaking, listening, and writing to even be eligible for Express Entry.
If candidate adds French as second language then for each ability the candidate will get up to 6 points. If candidate adds French as first language then NCLC 7 or higher is required in all abilities, and CLB 4 or higher is required in all four English abilities. Additional 50 points will be added with NCLC 7 and CLB 5.
Work Experience:
Work Experience alone does not add points to your score, but paired with higher CLB it will help boost the CRS score. Candidates with one year of work experience and CLB of 7, will get 13 points, and with two or more years of work experience, you will get additional 25 to 50 points in your overall CRS score.
And if you have one-year work experience in Canada that will add additional 13 points and up to 50 points for more than two years of work experience.
Get a Free Express Entry Assessment
Get Canadian work Experience:
Work experience in Canada can help you get up to 80 points based upon the years you have worked in Canada. If you work in a skilled occupation in Canada for 1 year that will get you 40 points.
One of the most preferred way to get experience of work in Canada through its Post graduation work permit which will permit you to work in Canada up to three years after your graduation, depending upon the program.
Educational credentials:
If you have pursued any diploma or degree which is of 3 or more years that will get you 112 points, and you can raise it further if you get an additional diploma/degree certificate for any course which is one year long.
Do you have a sibling in Canada?
If any of your sibling have Canadian citizenship than it will help you get additional 15 points.
PNP advantage:
Many provinces look for skilled candidates in the Express Entry pool who are eligible for their PNPs (Provincial Nominee Programs).
Getting provincial nomination is crucial as it can increase your CRS score by 600 points. And by getting a provincial nomination, you will highly likely will receive an ITA.
Get a Free Express Entry Assessment
Bonus Point: Talk will a professional consultant to boost the CRS score to maximum.
Contact us to get free consultation for visa and immigration in Hyderabad : +918688316151
Contact us to get free consultation for visa and immigration in Vishakhapatnam | Vizag : +91 86883 16154
Reference: https://Cicnews.com
https://CanadaVisa.com